The Quintuplets are Four!
How did our babies grow so quickly? On October 10th, Kapena, Kamali'i, Kupono, Keahi and Kaolu celebrated their 4th birthday.
As many others are mentally preparing for the demands of the upcoming Holiday season, the Dela Cruz household is in full swing! In September, we celebrated Makaio's 6th birthday by going bowling at Aiea Bowl. Family and friend joined in and we had a blast!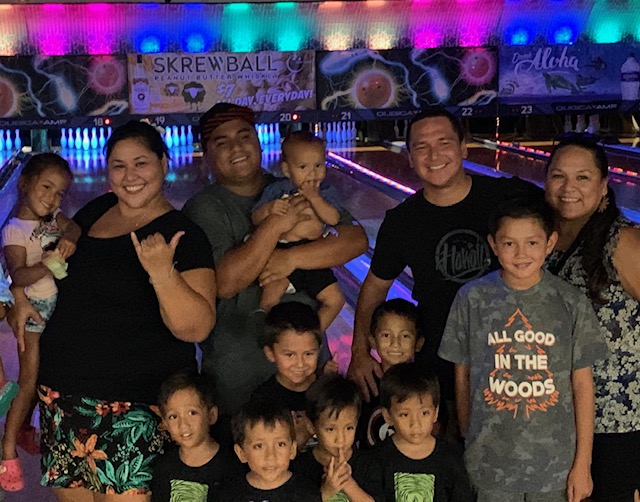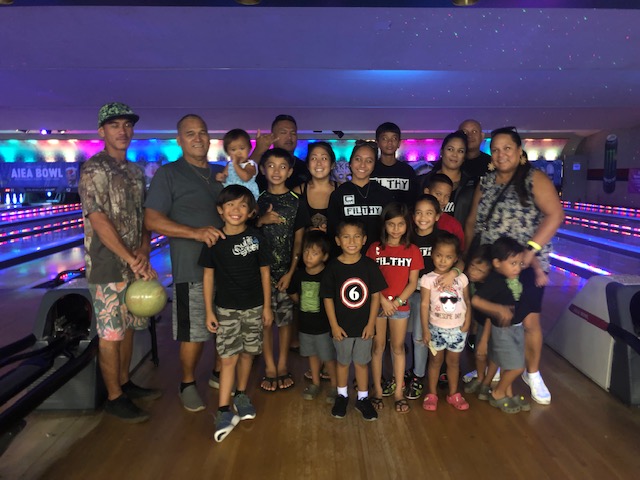 Later in the month, Makaio had the opportunity to represent Kapiolani Medical Center for Women and Children by participating in Race Ko'olina. It was so fun to see his competitive spirit and to hear his brothers and little sister cheer him on. The jury's out on whether or not he won. Although he crossed the finish line last, he did go an extra lap.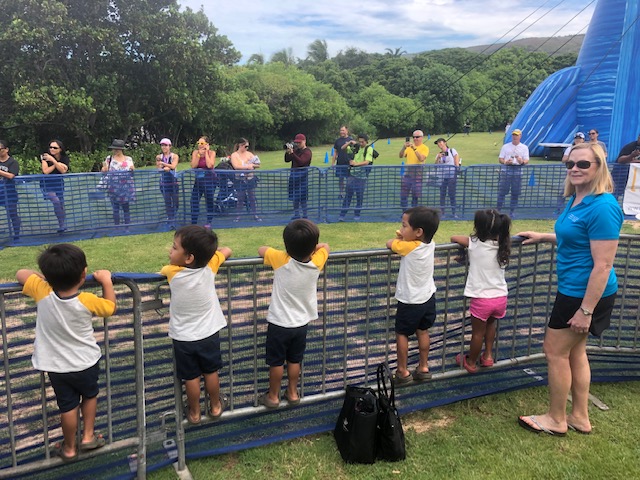 By this point, we're gearing up for the quintuplets' birthday. It was fully loaded fun-filled day!
First Up, Character Breakfast at Disney Aulani
Since the babies were born, I proclaimed that the year the "five turn five", we're taking them to Disneyland!  As time gets closer, we're getting more and more excited for our trip in 2020. To prepare, I wanted to give them a little bit of a preview of what's to come so we decided to go take them to see some of their favorite Disney friends at Disney Aulani.
The children had so much fun meeting Mickey, Minnie, Pluto and Goofy. They got to eat anything they wanted and participated in a little parade while singing and dancing. It was great!
Next Up, Wet 'N Wild Hawaii
One of their favorite places is the waterpark. A few months ago, we purchased annual passes to the park and it was so worth it! We try to go a couple times a month even if it's an hour or so.
Then it was time for a Nap
We headed home after a couple of hours at the waterpark and everyone (including mom and dad) went down for a well-deserved nap. Did I say our breakfast reservation was at 7:30 a.m.?
Piñata Time!
After our nap, we watched as the children take swings at the piñata. It was a good idea but it took FOR.E.VER for it to break open.
Cake and Gifts
Each of them had their own giant cupcake, and yes, we sang Happy Birthday five times. It's so cute to see each of them feel so special in those few moments of the birthday song. After that was gifts. Grandma and Papa bought them scooters and they got a bunch of little trinkets from Mom and Dad.
Popcorn and a Movie
We ended our long day by watching Toy Story 4 while enjoying some popcorn.
It was a great intimate birthday celebration for these special little folks! I know they enjoyed themselves because Makaio said "best birthday ever!" and it wasn't even his!
Right now we're focusing on the holidays and making more memories together as a family. Immediately after Christmas we'll be in full Disney mode as we prepare for the quintuplets' first plane ride and an amazing celebration for when the five turn five.
If you have any tips for Disney, please reach out via email quintupletsofhawaii@yahoo.com or on Instagram @quintuplets_of_hawaii.
Here are some of our favorite recent moments: